With something of interest for everyone from the beginner to the expert, choose from more than 100 Sessions taught by innovative Fiber Art Leaders. Sessions vary from 90 minute seminars to three day workshops and include topics on weaving, spinning, dyeing, basket making, felting, sewing, professional development and more.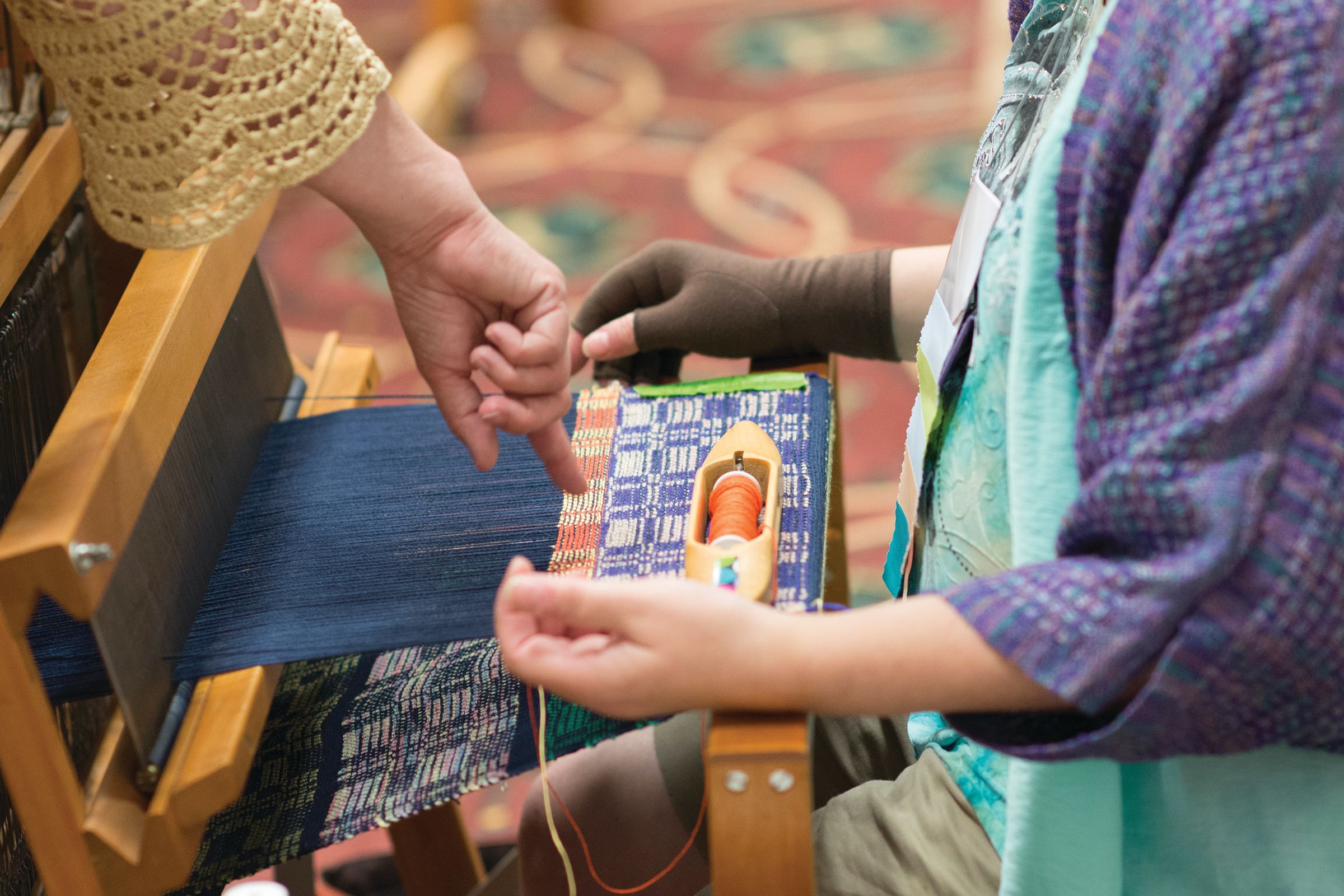 Seeking Convergence® Leader Proposals for 2024
Applications for Leader proposals will open soon. The following resources can help you see what information will be required so you can begin to prepare your application.
Sessions
Sessions include beginner to advanced instruction in a variety of fiber techniques. An HGA Individual, Family, Student, or Professional Artist Membership is required to register and take a Convergence Session. Membership may be purchased online or by calling (678) 730-0010. Participants who purchase the Convergence Value Package (CVP) save 25% on their Sessions. Registration opens August 1, 2023. Donors who have given $100 or more since January 1, 2023 to HGA's Fiber Trust qualify for Priority Registration.
Download the Convergence Registration Book for a complete description of Sessions (coming soon).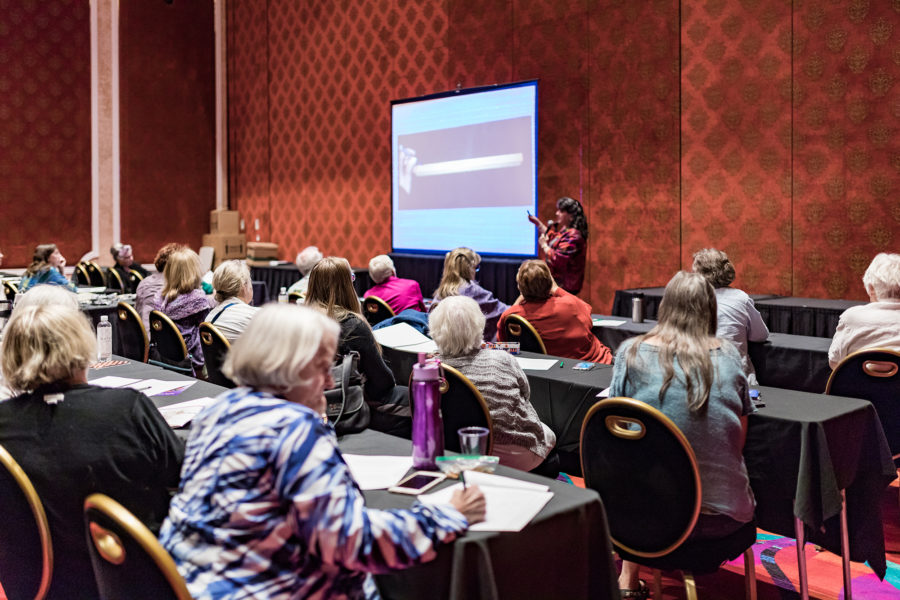 Download Additional Resources