The Handweavers Guild of America, Inc. offers scholarships for students enrolled in accredited academic programs in the United States and Canada. The scholarships fund students furthering their education in the field of fiber arts, including textile research, history, and conservation. Rather than financial need, scholarship funds are awarded based on artistic and technical excellence and/or on demonstrated excellence in research of textiles, textile history, and textile conservation. Scholarship funds of $4,000 or more are awarded annually for the academic year.
HGA Scholarship
HGA Scholarship is open to applicants in the following categories and the funds may only be applied to tuition:
Artistic Merit - Recommended for applicants focused on producing advanced, artistic textile artwork
Scholarly Research - Recommended for applicants focused on textile arts education, textile conservation, textile history, etc.
Dendel Scholarship
The Dendel Scholarship is made possible by a generous donation in honor of the late Gerald and Esther Dendel to foster studies in handweaving. Dendel Scholarship funds may be used for tuition as well as materials or travel as determined on a case-by-case basis. Applicants will be judged on their skill and dedication to handweaving.
Application Process
Applications must be submitted Online.
Application Deadline: Extended to April 15th
Scholarship funds must be applied to the following academic year.
Sample Applications
Because we are moving to a new application system, we are delayed in opening our application portal. Below you can find examples of past applications. These are only samples. Do not use these forms to submit your application. They can help you begin to prepare supporting materials and answers to questions.
March 1, 2023 - for the 2023-2024 Academic School Year
February 1, 2024 - for the 2024-2025 Academic School Year
Volunteer to serve on the Scholarship Selection Committee
Each year HGA members may volunteer to serve on the Scholarship Selection committee.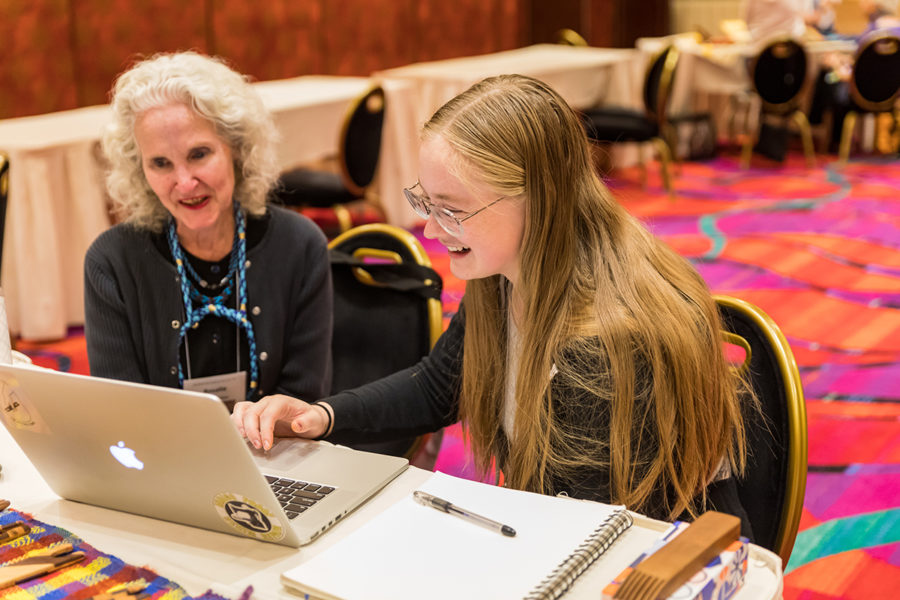 HGA Scholarship - Scholarly Research
HGA Scholarship - Artistic Merit & Dendel Scholarship
Additional Resources
Under Construction