All under one roof, shop for fiber art supplies and original handcrafted goods while enjoying shows and demonstrations. Exhibitors showcase a wide array of yarns, books, and equipment, including specialty items usually only available online. Art and craft enthusiasts appreciate the selection of handmade goods exquisitely crafted by artisans such as baskets, jewelry and more.
Be a Vendor
Since 1972 Convergence has proudly provided the premier venue for fiber vendors to showcase their new products and services for the international fiber art community. Be part of this grand fiber tradition and register to be a Vendor at the 2020 Convergence Fiber Art Marketplace. Download the Vendor Registration book today.
Confirmed Vendors
To be updated.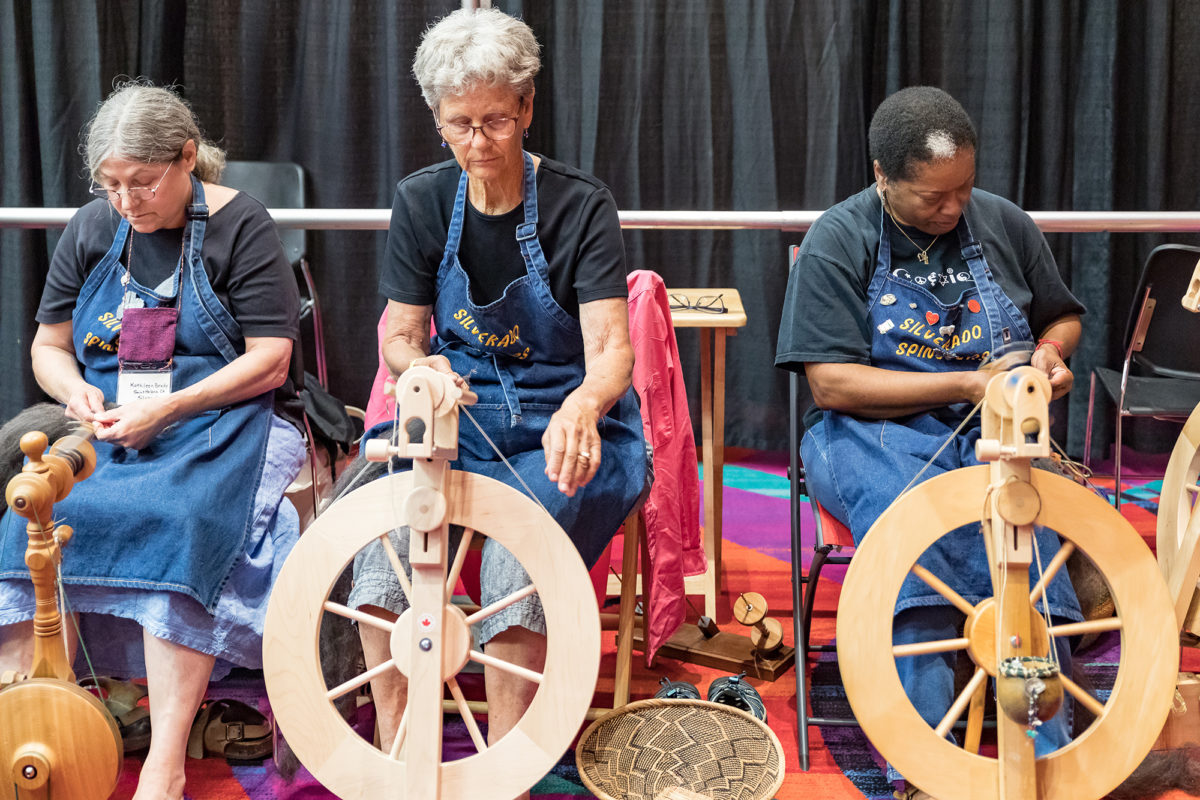 Twilight Madness Shopping Extravaganza
One night only! Join us for late night of shopping and special events on Saturday, July 25, 2020 from 7-9 PM.