Listen and learn from respected speakers in the fiber art community.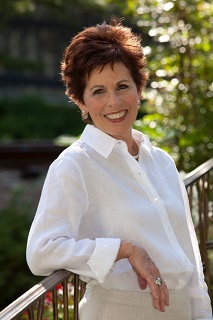 Keynote Presentation: Kathleen Curtis Wilson
Kathleen Curtis Wilson is a Fellow at Virginia Humanities, Charlottesville, Virginia. She is the author of Textile Art from Southern Appalachia: The Quiet Work of Women, and Uplifting the South—Mary Mildred Sullivan's Legacy for Appalachia. A renowned authority on Appalachian crafts, she was editor of the craft section for the Encyclopedia of Appalachia.
As an Honorary Fellow at the University of Ulster, Northern Ireland, Kathleen wrote Irish People, Irish Linen, Lavishly illustrated the book tells of art, design, fashion, and cultural traditions that celebrate the fabric, the industry, and the Irish Diaspora that gave the fabric its worldwide fame.
Born and raised in Michigan, Kathleen studied weaving at the Cranbrook Schools and learned the art of sharing a good story from her grandmother. She established Old Abingdon Weavers, a small textile mill in southwest Virginia where she gained insight and a great appreciation for the handcrafts of the region's early settlers.
Kathleen has become a nationally known writer, lecturer, and exhibitions curator in the field of Appalachian heritage, especially women's culture and craft traditions. Her articles have been published in academic journals and popular magazines such as Country Living and Early American Life. She is currently completing her next publication, An Enslaved Woman and her Dressmaker Daughter.
Ticket Information
Coming Soon