We invite anyone working with fiber or using traditional fiber art techniques to enter our exhibitions. HGA Individual, Family and Professional Artist Members receive a discounted entry fee. Complimentary entry is available to Students enrolled in accredited educational institutions.
Small Expressions 2019
Annual Exhibit of Small Scale Works
Produced by the Handweavers Guild of America, Inc. (HGA), Small Expressions is an annual juried exhibit featuring contemporary small-scale works. The exhibit showcases works created using fiber techniques in any media, not to exceed 15 inches (38 cm) in any direction, including mounting, framing, or display devices. The exhibit is available for travel.
 
Exhibit: July 12 – September 12, 2019, to be held at the Southeast Fiber Arts Alliance, Chamblee, Georgia, USA
Juror: Jon Eric Riis
Jon Eric Riis has been a professional fiber artist for over 40 years with works in permanent collections in museums throughout the U.S. His tapestries with their provocative themes and stunning execution are the reasons many consider him to be one of the leading contemporary tapestry artists. Through the duration of his career, Jon Eric has taught fiber classes and held exhibitions in the United States, Europe and Asia. Jon Eric recently was a featured artist at the 6th Riga International Textile and Fiber Art Triennial held in Latvia.  He has been a juror for textile exhibitions both in the United States and Europe.
Entry deadline is February 26, 2019
For entry details, refer to the Small Expressions 2019 Prospectus
Awards
Cash prizes provided by HGA include: First Place ($300) through Honorable Mention ($50) for awards totaling $650+.
Additional Honors and/or cash prizes may be sponsored by individuals or groups.
Winning pieces will be published in Shuttle Spindle & Dyepot magazine.
Winning pieces will be featured on HGA's Instagram and Facebook.
February 26, 2019 - Small Expressions 2019 Touring Exhibition
TBD 2020 - Small Expressions 2020 Touring Exhibition
TBD 2020 - Basketry Exhibition
TBD 2020 - Wearable Art Exhibition
TBD 2020 - Yardage Exhibition
TBD 2020 - Mixed Media Exhibition
TBD 2021 - Small Expressions 2021 Touring Exhibition
TBD 2022 - Small Expressions 2022 Touring Exhibition
Book an Exhibit
We are always looking for Galleries and Museums to host our Small Expressions exhibition. To request a show, please complete this form.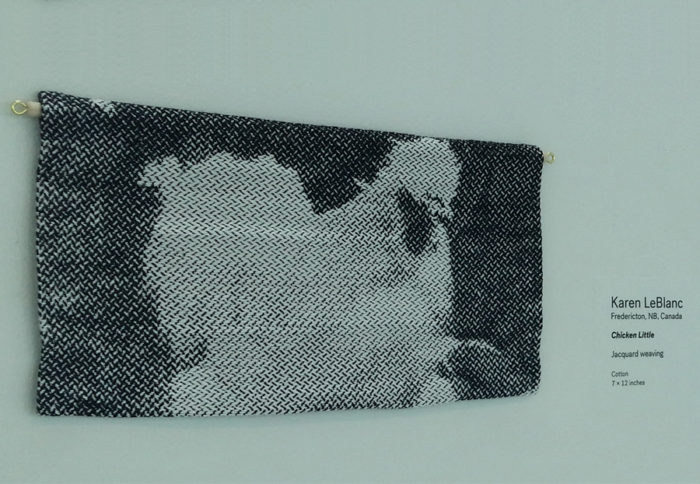 Additional Resources
Under construction