We invite anyone working with fiber or using traditional fiber art techniques to enter our exhibitions. HGA Individual, Family and Professional Artist Members receive a discounted entry fee. Complimentary entry is available to Students enrolled in accredited educational institutions.
Small Expressions 2020
Annual Exhibit of Small Scale Works
Produced by the Handweavers Guild of America, Inc. (HGA), Small Expressions is an annual juried exhibit featuring contemporary small-scale works. The exhibit showcases works created using fiber techniques in any media, not to exceed 15 inches (38 cm) in any direction, including mounting, framing, or display devices. The exhibit is available for travel.
 
Exhibit: July – August, 2020, to be held at the UT Downtown Gallery, Knoxville, Tennessee, USA
Juror: Anastasia Azure
Anastasia Azure handcrafts contemporary sculpture and jewelry exploring the elegance of geometry. She completed her MFA in at the Rhode Island School of Design in 2011 and resides in Providence, RI. She discovered weaving's immense importance to her life's work during her BFA in Jewelry Metals from California College of the Arts.
Entry deadline is January 29, 2020
For entry details, refer to the Small Expressions 2020 Prospectus
Awards
Cash prizes provided by HGA include: First Place ($300) through Honorable Mention ($50) for awards totaling $650+.
Additional Honors and/or cash prizes may be sponsored by individuals or groups.
Winning pieces will be published in Shuttle Spindle & Dyepot magazine.
Winning pieces will be featured on HGA's Instagram and Facebook.
January 29, 2020 - Small Expressions 2020 Touring Exhibition
February 5, 2020 - Symphony of the Mountains, Mixed Media Exhibition
February 12, 2020 - Vistas along the Appalachian Trail, Yardage Exhibition
February 26, 2020 - Seasons of the Smokies, Wearable Art Exhibition
March 4, 2020 - Dogwood to Kudzu, Basketry Exhibition
January 2021 - Small Expressions 2021 Touring Exhibition
January 2022 - Small Expressions 2022 Touring Exhibition
Book an Exhibit
We are always looking for Galleries and Museums to host our Small Expressions exhibition. To request a show, please complete this form.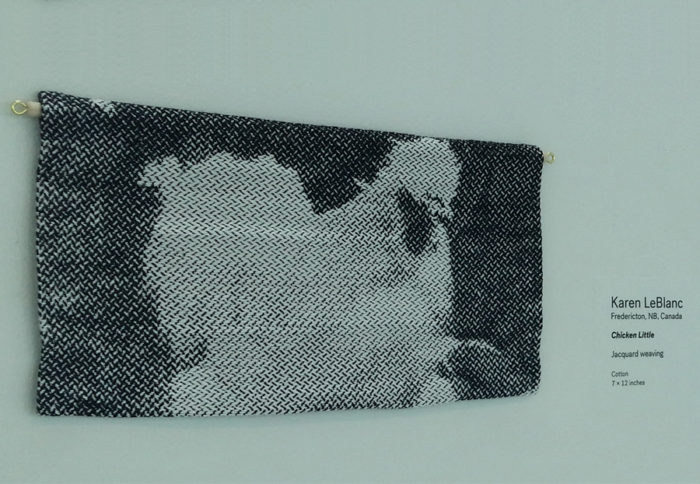 Additional Resources
Under construction