These events provide an opportunity for attendees to meet their peers in a fun and educational environment. 
Special Events
This list will be updated as events, dates and locations are confirmed.
Juror's Talk: Wearable Art
Juror's Talk: Basketry
Juror's Talk: Yardage
Juror's Talk: Mixed Media
Marketplace Demonstration Stage
Presentations, lectures and demonstrations taking place in the Marketplace.
Strut Your Stuff Informal Fashion Show
All are invited to share and appreciate inspirational garments, wearable art, accessories for the home, and functional work. To participate, pick up an entry form at the Convergence® Registration Desk, or by the Marketplace Demonstration Stage.
Open Portfolio
Stop by the Open Portfolio session to appreciate the work of students, emerging fiber artists, and professionals. Participants will present their work during one of two, hour-long sessions.
Handwoven Kitchen Towel Exchange
Join us for a weaving exchange as a participant or an observer. This is a great way to meet fellow weaving enthusiasts and to increase your handwoven towel stash.
Annual General Meeting
All HGA Members, whether you are or are not a Convergence® registrant, are invited to attend the Annual General Meeting of the Handweavers Guild of America, Inc.
COE Panel Session
In this informal setting, learn more about HGA's Certificate of Excellence program in handweaving, handspinning, dyeing and basketmaking. Attendees will have the
opportunity to share their experiences in seeking the COE and ask questions.
Fiber Trust Reception, A Celebration of Philanthropy
Invite Only. Supporters who have donated $100 or more in 2020 to the Fiber Trust are invited to join the HGA Board for an informative and festive reception. HGA will introduce the students who have benefited from your support and share news about Convergence® 2022.
Cancellations
Tickets purchased for Convergence® events (Fashion Show, Keynote Presentation, Tours, Juror Talks, etc.) are non-refundable.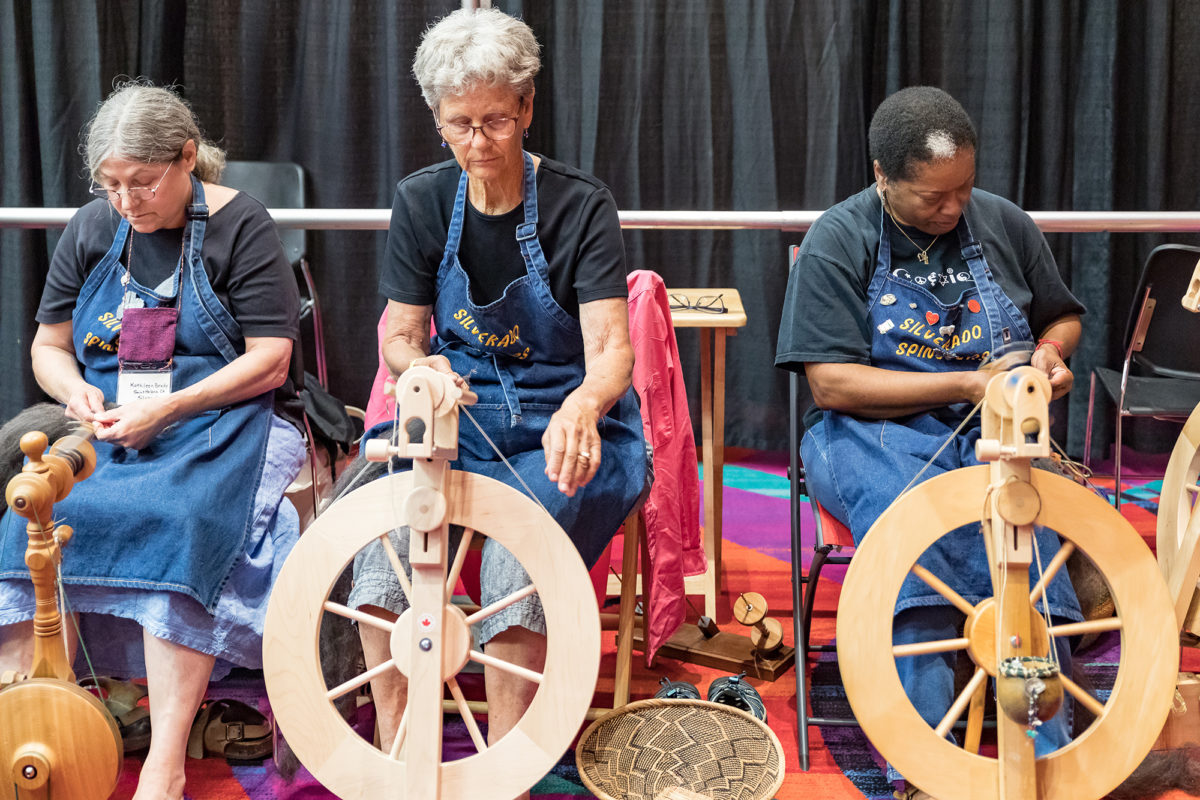 Special Interest Meetings & Gatherings
HGA's Convergence® conference is the perfect place to meet face-to-face with others who share your interest in fibers and textile techniques. Join in a meeting and make new friends.
Nonprofit groups who hold Affiliate Guild or Professional Organization Memberships with HGA are encouraged to meet during Convergence®. Meetings hosted by these groups are free to attend and open to everyone.