Textile Exchanges & Rentals
These online programs are ideal for personal use or guild study groups. Open to all skill levels.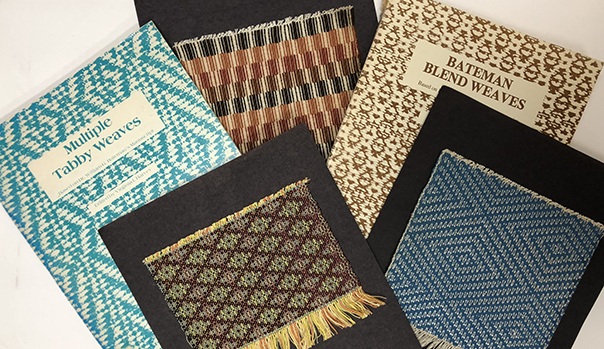 Textile Exchange Programs
sponsorships available - email HGA@WeaveSpinDye.org
Textile Exchange events are open to active HGA Individual, Family, Student and Professional Artists members. Not a member? Join today!
Textile kits, including the Bateman Books, are available to HGA Members for a modest rental fee. These kits are ideal for personal use or for guild programs and may be borrowed for a maximum of 30 days. Reservations may be made online and rental and shipping fees must be paid at the time of your reservation.