Convergence® is a highly anticipated, biennial opportunity to view hundreds of juried fiber art in a variety of exhibition settings.
Juried Exhibits
A prospectus for each exhibit including description, requirements, juror, entry fees and deadlines is available online. As always, entry fees for HGA individual, family, and professional artist members are discounted. Students with proof of enrollment at an accredited institution will receive complimentary entry.
Seasons of the Smokies, Wearable Art
Dogwood to Kudzu, Basketry
Vistas along the Appalachian Trail, Yardage
Symphony of the Mountains, Mixed Media
Invitational Exhibits
Awards
Cash prizes provided by HGA include: First Place ($300) through Honorable Mention ($50) for awards totaling $650+.
Additional Honors and/or cash prizes may be sponsored by individuals or groups.
Winning pieces will be published in Shuttle Spindle & Dyepot magazine.
Winning pieces will be featured on HGA's Instagram and Facebook.
February 5, 2020 - Symphony of the Mountains, Mixed Media Exhibition
February 12, 2020 - Vistas along the Appalachian Trail, Yardage Exhibition
February 26, 2020 - Seasons of the Smokies, Wearable Art Exhibition
March 4, 2020 - Dogwood to Kudzu, Basketry Exhibition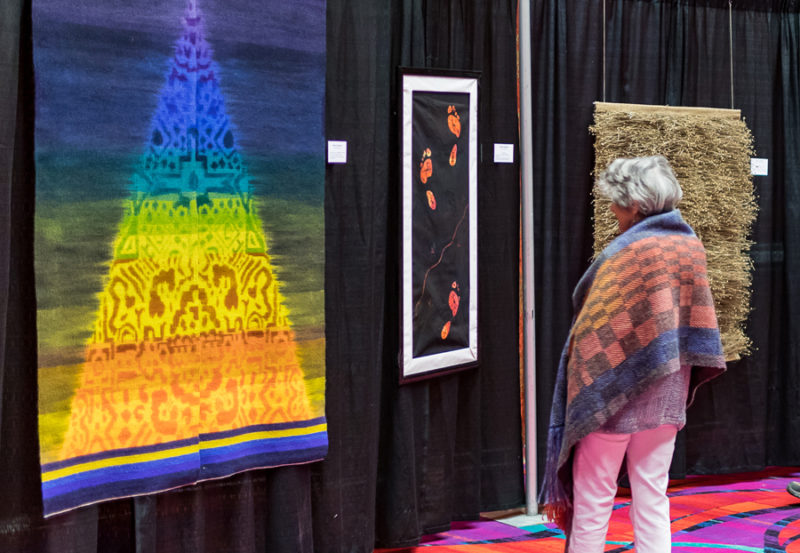 Download Prospectus
Seasons of the Smokies, Wearable Art
Dogwood to Kudzu, Basketry
Vistas along the Appalachian Trail, Yardage
Symphony of the Mountains, Mixed Media