Certificate of Excellence (COE)
The Handweavers Guild of America, Inc.'s (HGA) Certificate of Excellence (COE) is a self-directed certification program for HGA members in the areas of Handweaving, Handspinning, Dyeing, and Basket Making.
Why take the COE?
Expand your knowledge

Evaluate your skills

Designation is used to identify and locate technically qualified Handweavers, Spinners, Dryers, and Basketmakers
We offer two COE Levels:
Level 1 (Technical Skills) is a focus on technical skills, design principles, and knowledge of materials and equipment
Level 2 (Master with Specialized Study), available upon completion and certification of Level 1, is a master level with an in-depth study in a specialized area of the applicant's choice.
Application Process
Preparing for the COE Examination can be rigorous and time-consuming. An advisor is available for each discipline to provide encouragement and assist with clarification throughout the process. Most applicants require two years to complete the written work and produce the samples for submission. It is highly encouraged applicants to delay exam registration until they are confident they can complete the remainder of their work within the next four to six months.
The COE Handbook explains the requirements for the COE and is available for purchase by applicants and those who are interested in using it as a means to increase their knowledge and skill level. Periodically HGA revises requirements, procedures and evaluation criteria of all COE programs. The applicant is responsible for acquiring and using the most recent handbook. If revisions occur between scheduled examinations, the applicant may choose to use the prior handbook or the newly revised version. In no case, may a handbook from two or more prior revisions be used. Purchasing the COE Handbook does not require you to submit for the COE Examination. Shop COE Handbooks.
COE Examinations are conducted using the most recent version of the COE Handbook and take place biannually. Each applicant's materials are evaluated according to accepted standards of superior handweaving, spinning, dyeing, and basketmaking.
The COE Examination is $300 non-refundable and non-transferable fee. Register online
Registration Deadlines
April 1, 2023 - COE in Spinning
November 1, 2023 - COE in Dyeing
April 1, 2024 - COE in Handweaving
November 1, 2024 - COE in Basketmaking
Host a COE Examination
We are always looking for Guilds to volunteer to host our COE Examinations. Download more information, and to express an interest in hosting, please

complete this form

.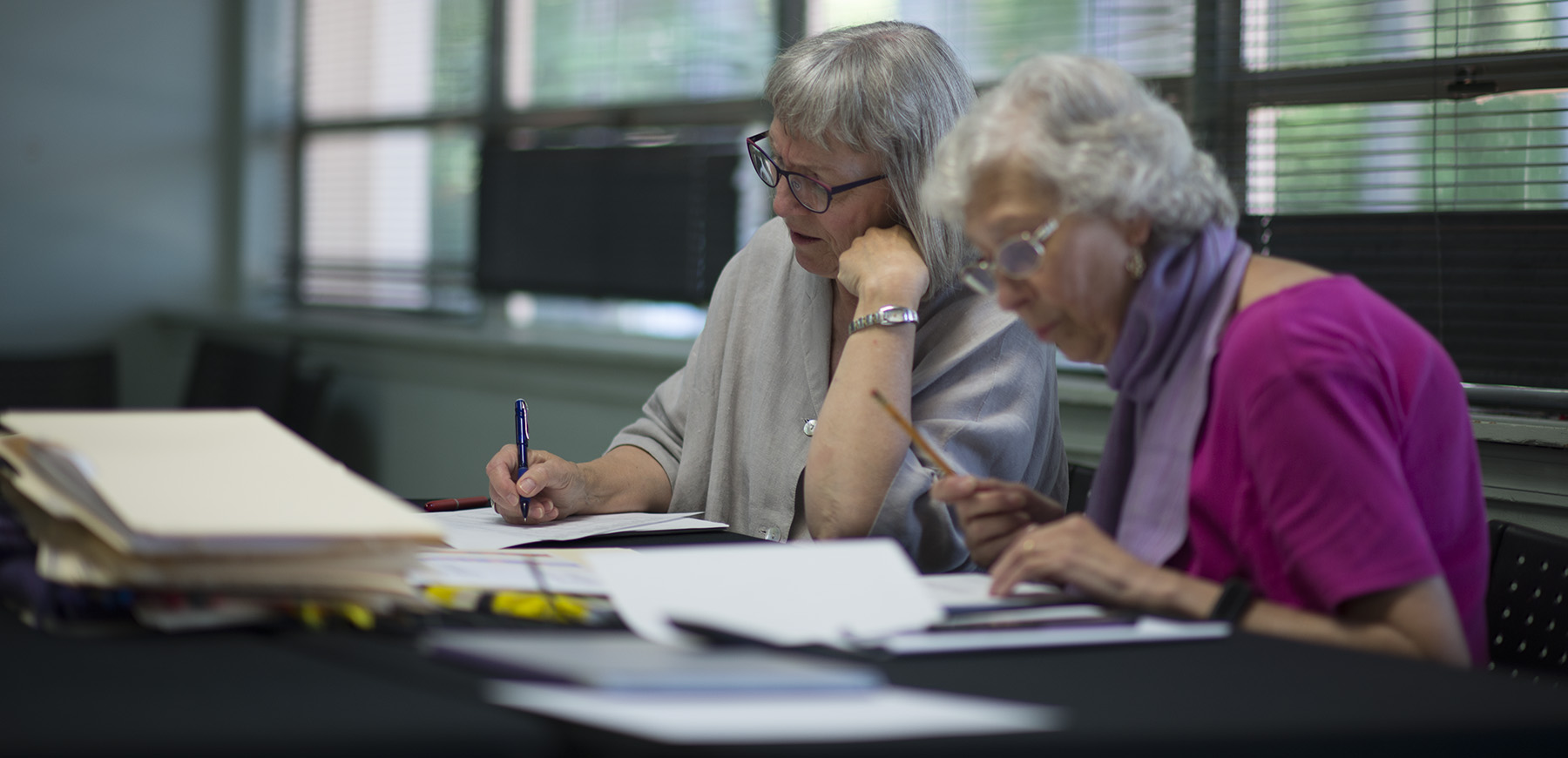 Additional Resources
Download COE Suggested Sources formerly known as Bibliographies (Click on Artform for PDF)
Download the List of COE Recipients
For more information about the COE, to verify you have the most recent version of a COE Handbook, or to inquire about your guild hosting an examination call (678) 730-0010 or email Programs@WeaveSpinDye.org.