Through the Handweavers Guild of America, Inc. Grants program, we provide financial assistance for HGA Members to take non-accredited fiber art workshops and classes or to attend a fiber art regional conference and financial assistance for teaching members to offer classes to beginning weaving and spinning students.
Available Grants
Silvio and Eugenia Petrini Grant
Established in 1994 to honor Silvio and Eugenia Petrini, longtime supporters of HGA and the fiber arts community, this fund makes a grant of $300 per individual. The application is open to HGA members for study in a non-accredited fiber art program of any skill level.
Mearl K. Gable II Memorial Grant
Established in 2000 to honor Mearl K. Gable II, a generous supporter of the Weavers Guild of the North Shore, Inc. (WGNS) and the fiber art community, this fund awards grants in the amounts of $100 or more per applicant. The application is open to all HGA members for study in a non-accredited fiber art program of any skill level (not including the Certificate of Excellence program or any certified program) and may be used for research and studies connected with the fiber arts. Within six months of completing the studies, the recipient will be required to make a report to the WGNS either in person or by video, slides, notebook and samples, etc.
Funded by the donations to HGA's Fiber Trust, this Grant awards $500 each year. The application is open to HGA members who teach beginning weavers or spinners in a private studio, shop or school; who are bringing new people to the craft; and who have an innovative plan or proposal.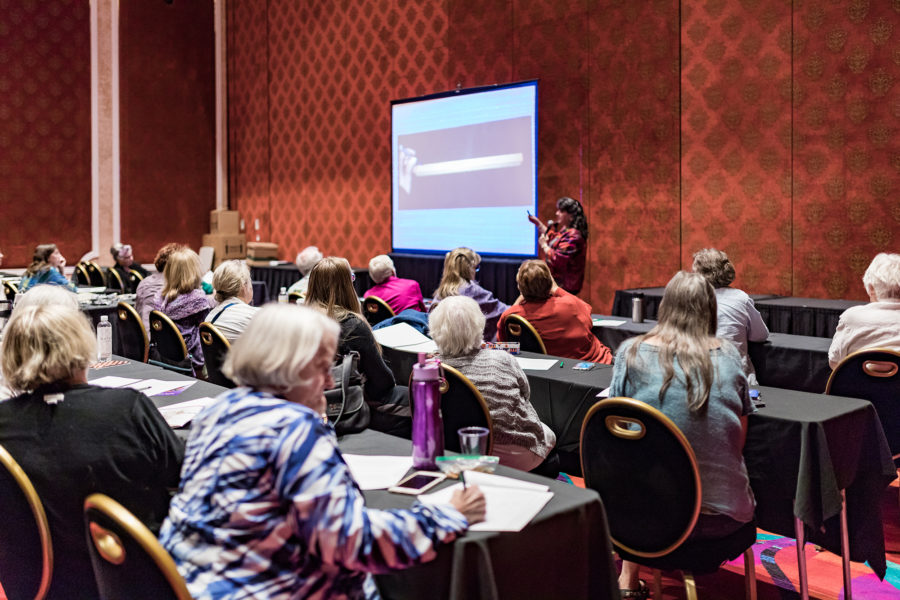 Applications must be submitted Online
Application Deadline: March 1st
The grant applications are open to anyone who holds an active student, individual, family or professional artist membership. Grant funds must be applied to a workshop, class, conference or program held any time after the application deadline and before February 28th of the following year. Grant funds cannot be applied retroactively. Late applications will not be accepted.